The »Flying Circus Academy« (FCA) is an extensive international further training programme for instructors in the Circus Variety and Percussion sphere.
The object of the FCA is to professionalize the method of instruction, The teaching and the ongoing training. In addition successful methods from work in the last years of the organization from Cambodia, Tanzania, France and Germany are combined:

The purpose is to make Circus and Percussion techniques more effective to strengthen and reinforce the social competence of disadvantaged young people. The artistic work and instruction is fundamental and influenced by exchange and trust and by this means stimulates and underpins individual development as well as a wider social bond through physical and mental training methods.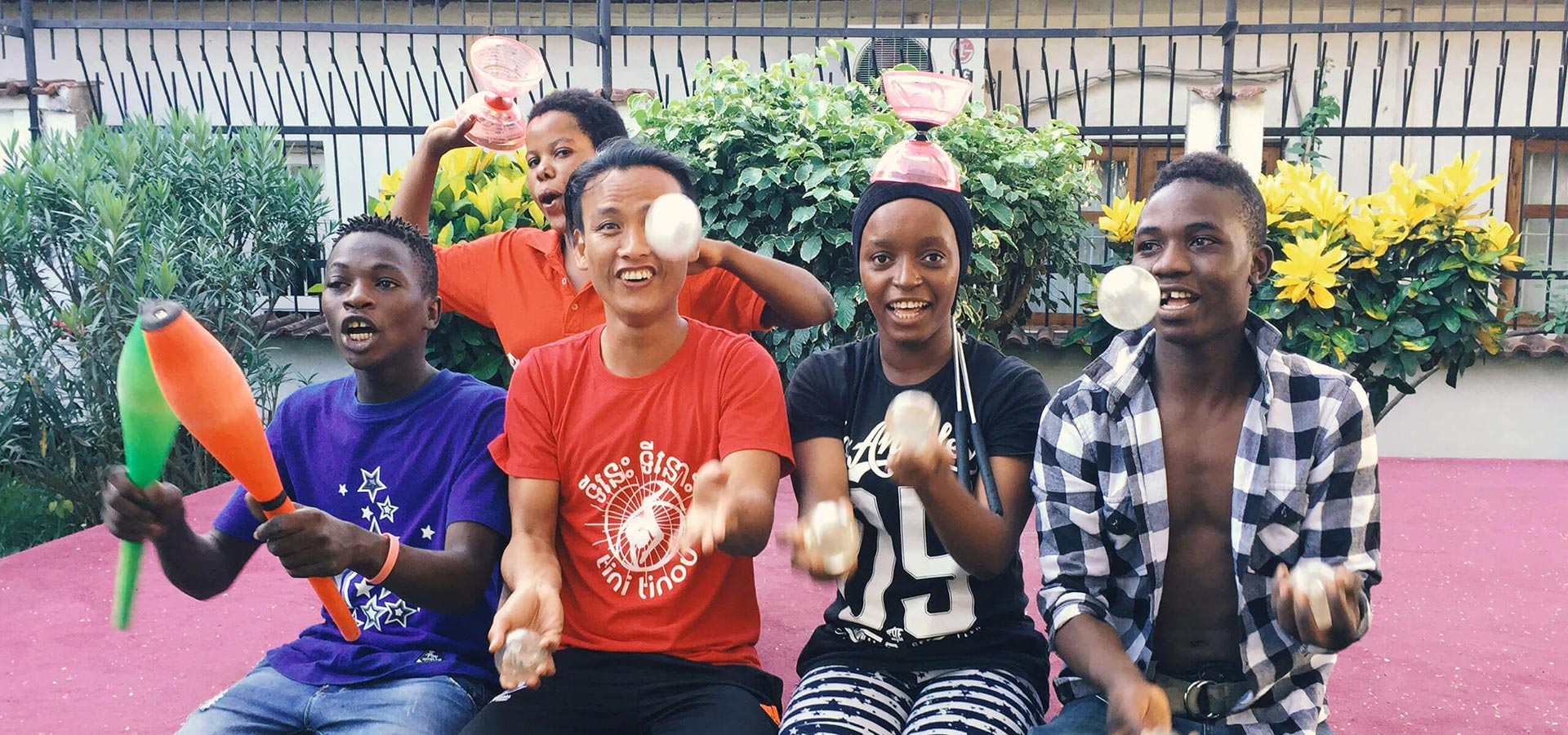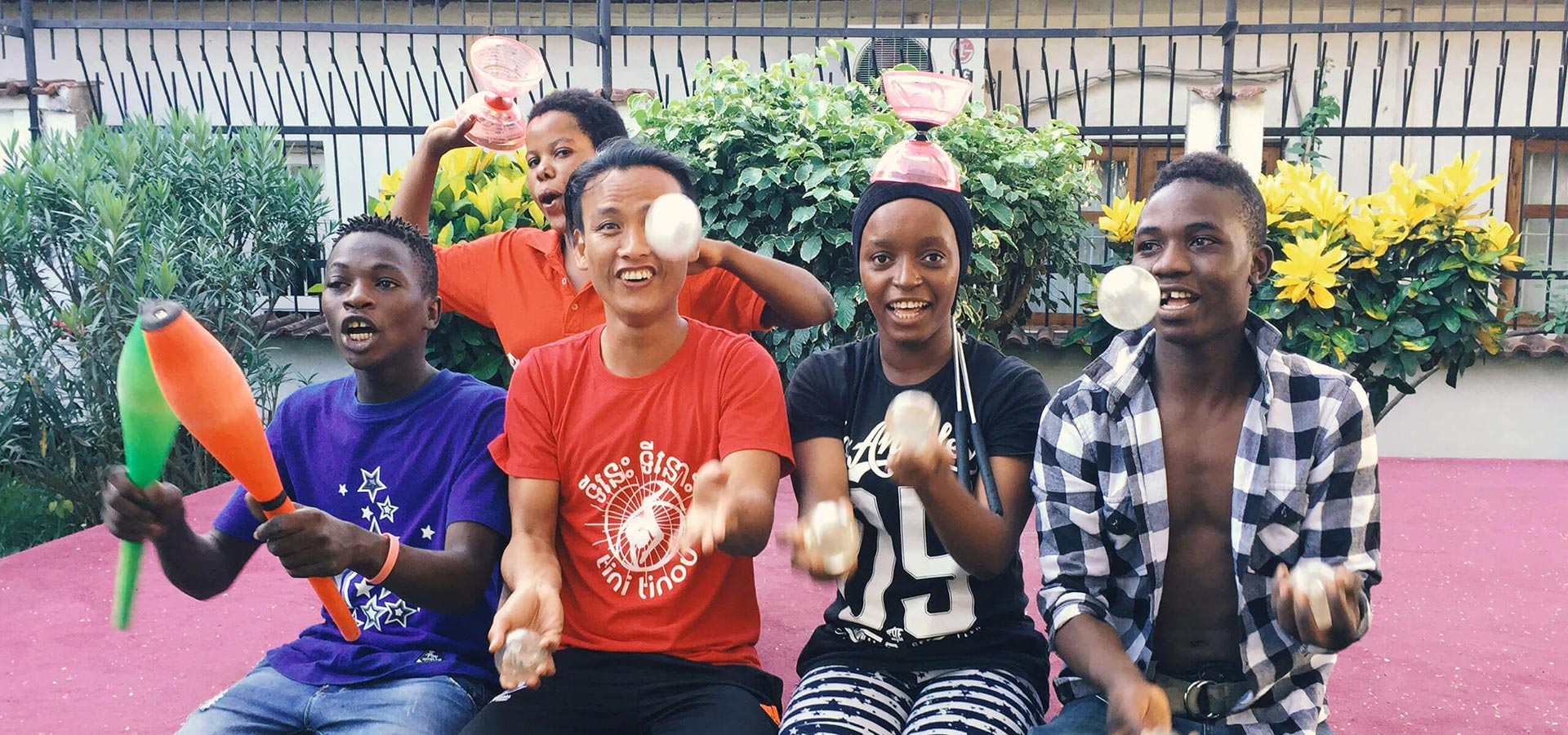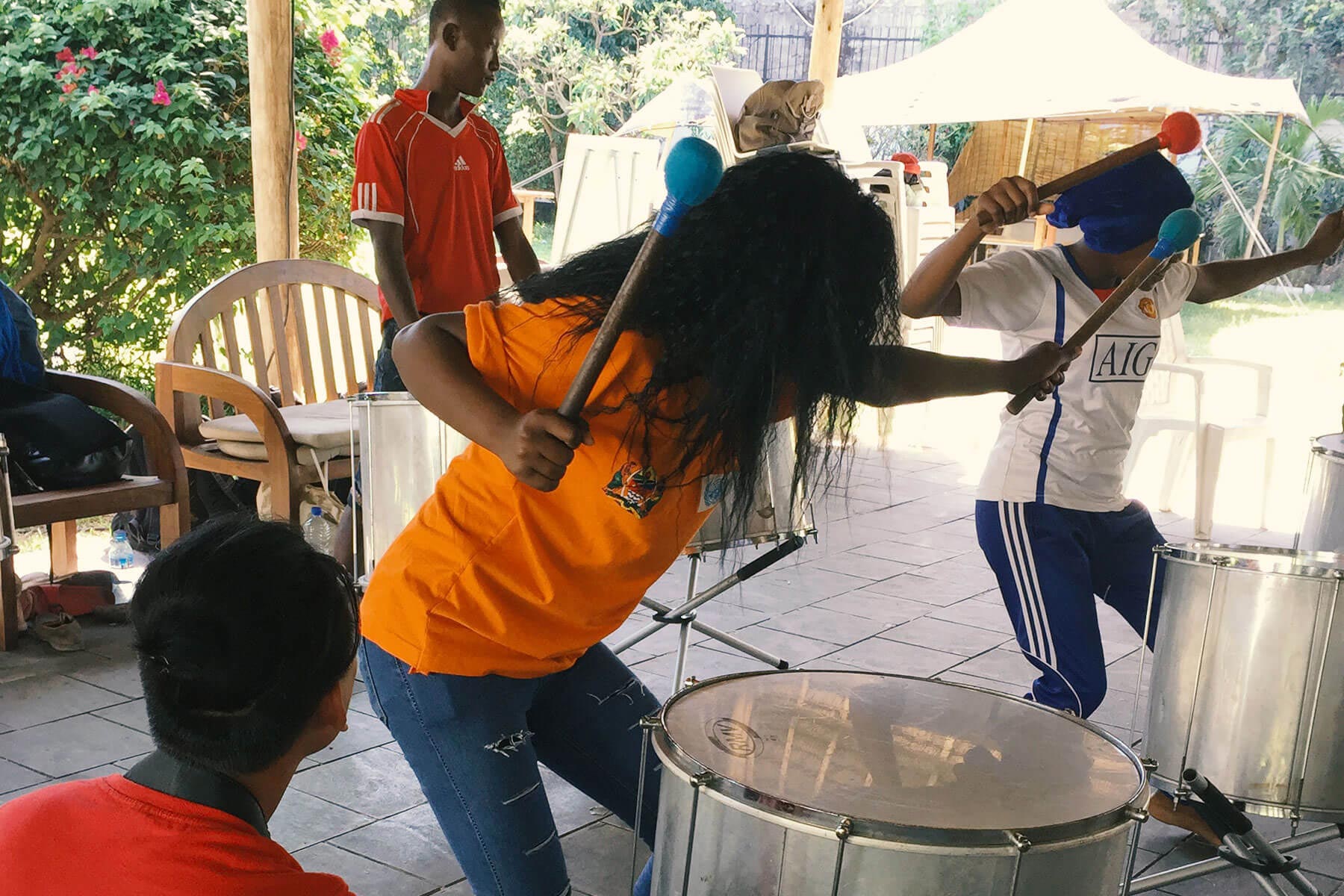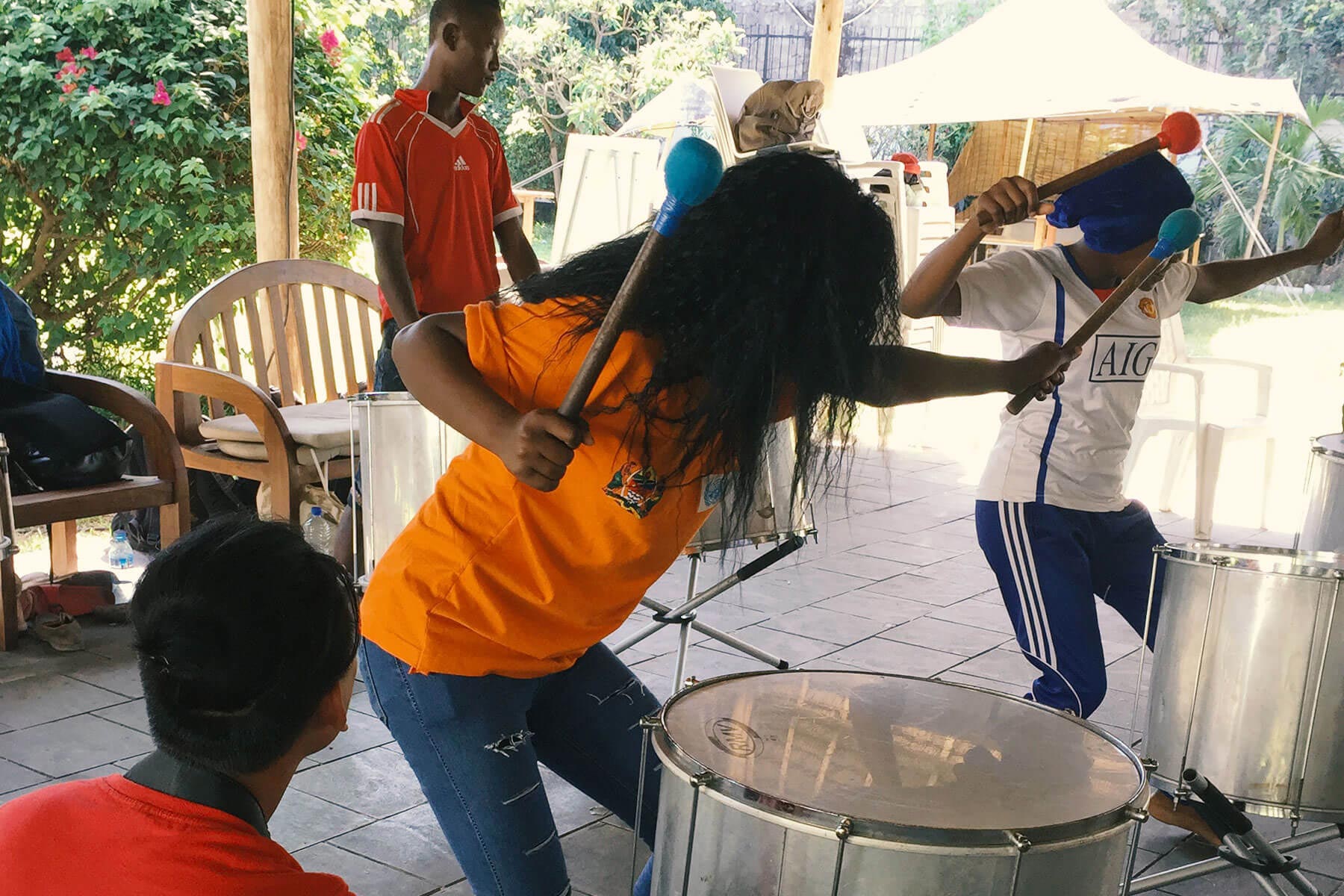 In addition, the main emphasis of FCA is the professional guidance of young trainers to secure in every partner country, an effective, wider development of technical knowledge.

16 circus performers and musicians together, produce a video tutorial for an artistic exchange programme, in addition they educate and qualify 32 local rising generation of trainers in individual disciplines and further, develop a training programme in every for altogether around 60 young people.

In their 'Train the Trainer' programme, the international FCA team assures the continuation of the overlapping cultural specialized knowledge, diversity and exchange of ideas.

»Flying Circus Academy« is Co-funded by the Erasmus+ programme of the European Union.